Automation - Conveying - Laser/Dot Peen Marking - Leak Testing
Riveting - Screwdriving - Parts Cleaning - Plastic Welding
Welcome to Anton & Associates, Inc.
Established in 1982, Anton & Associates serves as an exclusive sales representative for top companies that manufacture factory automation equipment. Our product lines include industry leaders in the fields of part assembly, part handling, product testing, part identification and decorating.
Our 5,000 square foot facility features a demonstration lab and warehouse. The in-house lab allows us to qualify and process applications quickly, thus reducing overall response time to the customer. Customers are welcome to visit for "hands-on" product demonstrations or application evaluations.
40 Years of Service To Manufacturing
We've been at this a while. We know industry in and around the Texas area, and we know the technology providers that serve this area's industry. Contact us to find out how our experience with, and dedication to, this region's manufacturers can improve your processes.
Address
4115 Mesa Drive Denton, TX 76207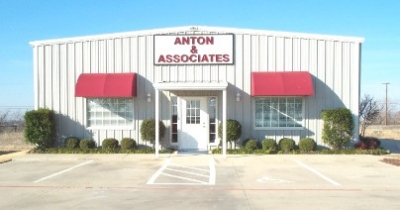 Your message has been sent. Thank you!